Belle Garden Estate
Isabelle Russell is a wedding planner and I had the privilege of working with her on her Wedding Planner website over at Garden Rose Events previously.
Isabelle and her husband purchased a historic wedding venue in Roanoke, Virgina and were looking for a website that would not only promote their new venue, but would increase their traffic through SEO.
We worked together to create a high converting website that was focused on highlighting the beautiful property and encouraging interested readers to fill out an inquiry form to find out more information.
Isabelle invested in some beautiful custom branding that really sets her site apart from the rest. The hand drawn illustrations of her wedding venue and the custom patterns by Sara Jane were used throughout the site to create a unique experience.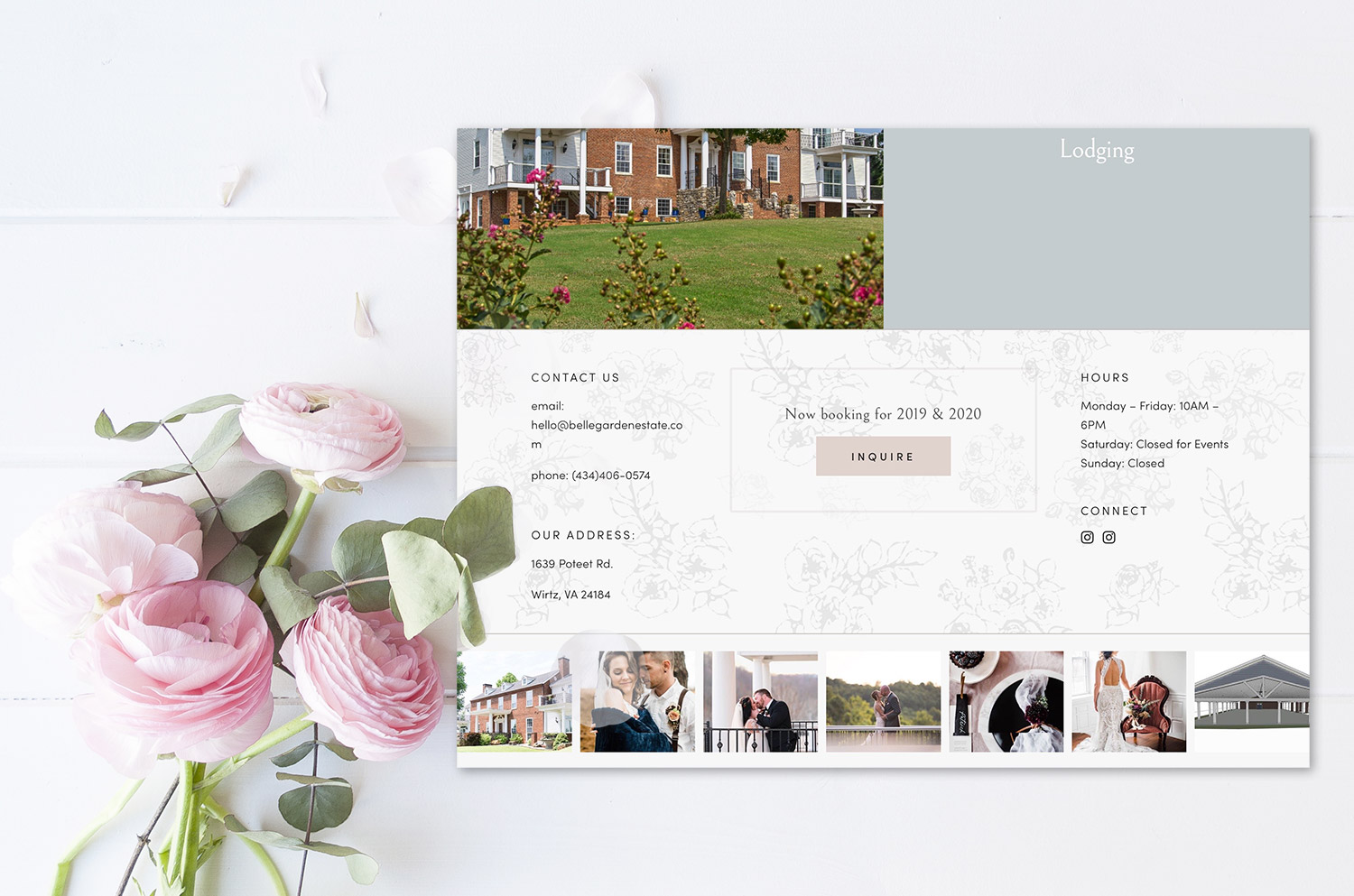 The footer on Belle Garden highlights the call to action of inquiring about the venue and provides information about the location and hours of the venue. The use of the custom pattern also lends to the custom experience.
Like what you see? Looking for your own custom Squarespace website? Let's chat!