Momma Society Squarespace website design
Momma Society provides community and education to pregnant mothers and new mothers on their active website and blog. Mandy was looking for a redesign to her site which would portray her website more as a business than just a blog. She wanted to showcase her course Birth Prep as well as the products she uses and recommends. She wanted the website to be feminine, modern and clean and this is the final result.
This site has a large amount of custom designs to not only make it unique and pretty, but with the objective of creating a high converting website. Mandy has many opt in freebies which are valuable and are featured throughout the site.
We added in author bios for the blog posts and blog posts by categories to make the blog easy to navigate. We also used the Related Posts plugin from sqspthemes to be able to automate the related posts that appear by category.
As the blog is a big part of the site we created a main blog page and also a blog page for each separate category to make it easy for visitors to find the information they are looking for.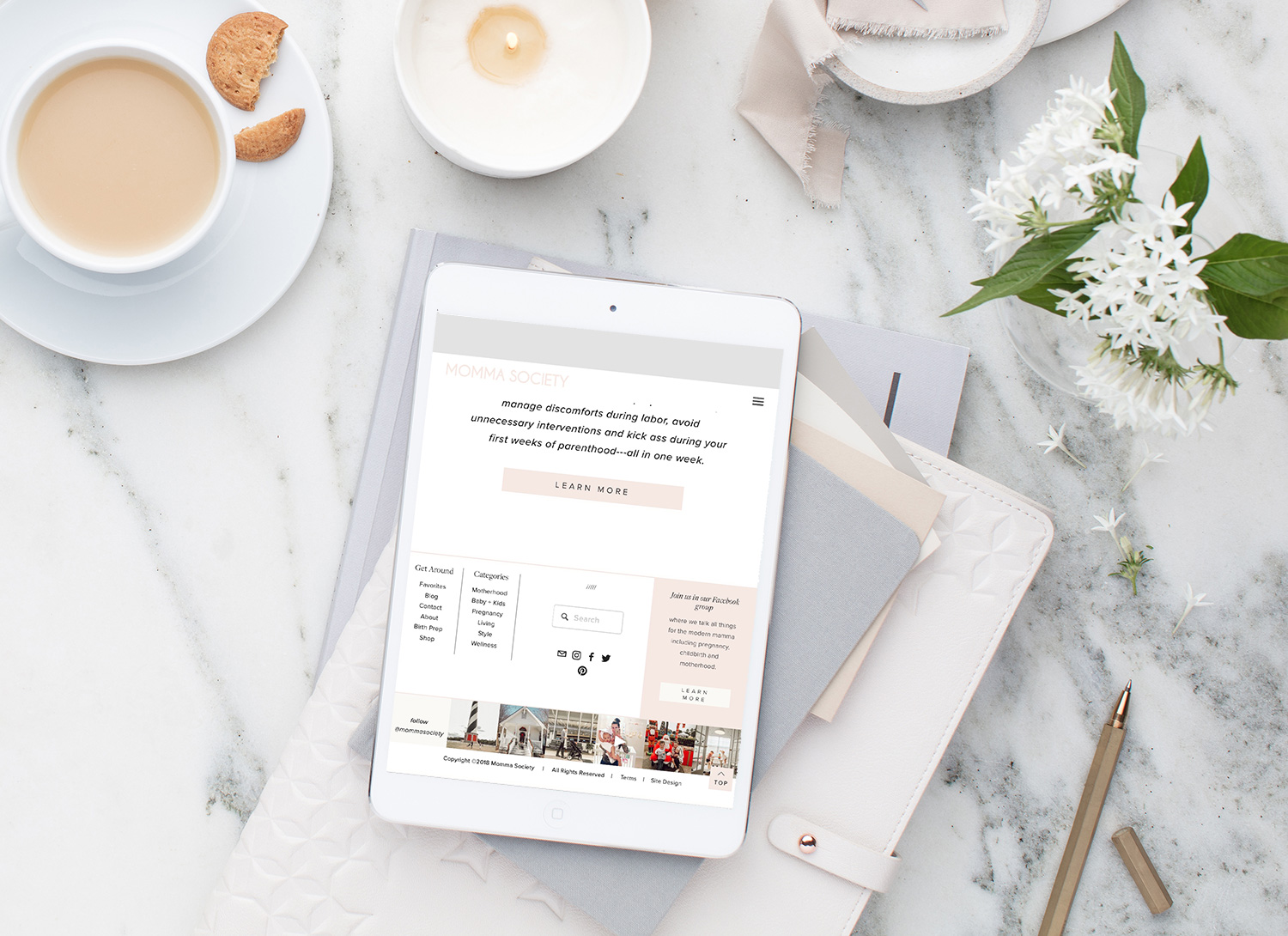 The footer on Momma Society is not only pretty, but encourages visitors to keep exploring or to join the Facebook group. A search bar is very useful as there is so much content on the site.
I asked Mandy: "What are some benefits of your new site?"
Better usability for our visitors to find the content that is relevant to their stage of motherhood.

Better promotion of our lead magnets which will hopefully lead to more sales for our product offerings.
Like what you see? Looking for your own custom Squarespace website? Let's chat!